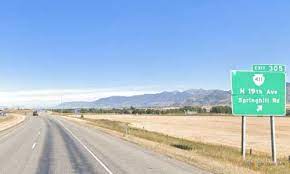 ​
​
NENA will be asking for a consensus for a request to reduce the speed limit on the interstate near the NE Neighborhood.
This will reduce the noise pollution associated with the interstate.
Speed limits are set by the Transportation Commission, a group appointed by the governor. However, MDT plays a key role by conducting the speed study, which the Transportation Commission reviews in conjunction with local comments. Speed studies must start at the local level and are requested by local governments.
We can approach the Gallatin County Commissioners if we have a consensus.
They can then submit a request to MDT. MDT will conduct the study, which involves gathering and analyzing speed, crash data, and considering the context of the roadway (rural, suburban, urban) and adjacent land uses such as residential, commercial, or undeveloped land. The study recommendations are presented to the local government for a 60-day review and comment period. After addressing any comments from the local government, MDT places the speed limit proposal on the Transportation Commission's agenda for a final decision. Now that Bozeman is officially over 50,000 people it is required to create a Metropolitan Planning Organization (MPO). Contacts at the County Commission believe the likelihood of reducing the speed limit through all of Bozeman is much higher than it has been. Now could be an excellent time to submit a request.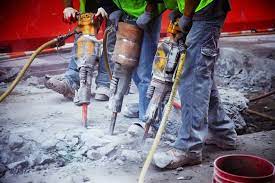 ​
City Considering Revising Code for Construction Noise

The City is considering revising the Bozeman Municipal Code applicable to construction noise (Chapter 16 - Environment and Health; Article 6 - Noise.

The most significant proposed change is to create a new, separate code section addressing construction noise anywhere in the City. Presently, construction noise is addressed in Section 16.06.060, which prohibits certain loud noises only in the R- and PLI zoning districts.

The draft new code section would establish quiet hours from 8:00 pm until 7:00 am. Under current code, the noise limits are from 8:00 pm to 6:00 am during the fall and winter (October 1 through March 30) and from 10:00 pm to 6:00 am during the spring and summer (April 1 through September 30).

The draft new code section would also set an objective limit of 60 dB as the sound level which may not be exceeded during "quiet hours". The reference sound for 60 dB is "normal conversation." 60 dB is between things like a quiet household room (40 dB), moderate rainfall (50 dB), busy traffic (70 dB) and a vacuum cleaner (80 dB).

A City code enforcement officer, specifically trained to use sound-measuring equipment, would take sound readings from a complainant's property. : NENA Active Member Jason Delmue