NENA Officers
Reno Walsh, President
Jeremy Mistretta, Vice President
Deidra Booth, Secretary
David Chambers, Treasurer

NENA Administration
Nelle Devitt, Communications Director
NENA Membership
Resident Membership - If you live or work within the NENA Boundaries, you are a Resident Member
Active Membership - If you have signed up to stay informed and get involved, you are an Active Member

Current Administration's Objectives
In addition to representing NENA's Mission and primary goals, outlined on our Home Page, these are some of the current administration's objectives:
Increase Active Member membership
Increase Active Member participation
Improve and increase committee activity
Improve communication
Improve fundraising
Improve the website
Organize all files and databases
Create and host biannual meetings
Create and host single issue NENA Townhall Meetings when necessary
Enhance and maintain NENA's natural ecosystems
Create, publish and distribute biannual mailed newsletters
Create and host the annual Parade Of Sheds
NENA Boundaries
The East Boundary is North Broadway Street; The West Boundary is North Grand Avenue; East Mendenhall Street is the South Boundary; Oak Street is the North Boundary

Click here to explore these boundaries on Google Maps.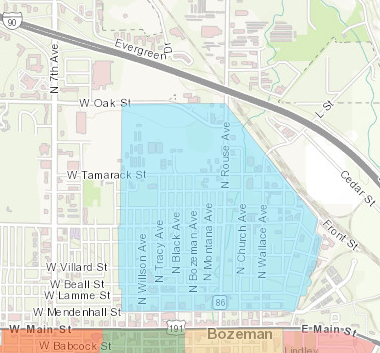 Learn more about Bozeman's neighborhoods

NENA and the IRS
NENA is a 501(c)(4) tax-exempt organization. Contributions made to a 501(c)(4) are NOT tax-deductible by the donor: Contribu­tions to civic leagues or other section 501(c)(4) organizations generally are not deductible as charitable contributions for federal income tax purposes. They may be deductible as trade or business expenses, if ordinary and necessary in the conduct of the taxpayer's business. How­ever, see Nondeductible Lobbying and Political Expenditures for more information. Also, the organization may be required to disclose that contributions are not deductible when it solicits contributions.


NENA Bylaws