It's time for the Parade of Sheds!!!

Below you'll find the Parade route map, and the self-guided tour stop information. Remember all are welcome, dress up (or don't) and join the fun! The parade begins at the climbing boulder on Ida 1:00pm, tour stops will be welcoming participants (and curious folks) until 4:00pm. Hope to see you there:)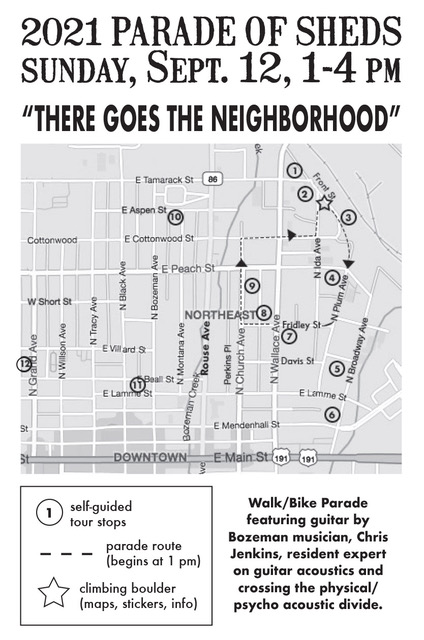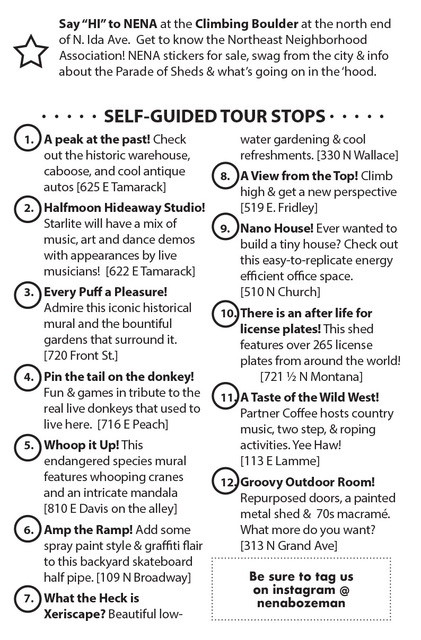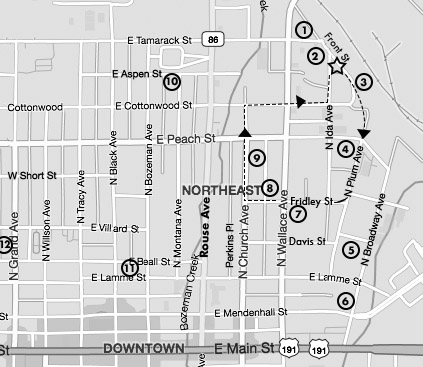 We are happy to anounce that NENA is hosting the 21st annual

"

Parade of Sheds".





Be sure to save the date and

mark your calenders for Sunday, September 12th from

1-4PM

an afternoon that's sure to be a fun and festive neighborhood event.

The Parade of Sheds returns this year beginning with group participation walk and bike parade. The parade begins at the climbing boulder by the Historic Depot. After the parade, there will be a self-guided walking tour of the neighborhood, featuring new and classic stops like a treehouse platform, License plate exhibit, graffiti art and more. All are welcome to join; bring costumes, musical instruments, strange pets or other oddities.

This years theme is "THERE GOES THE NEIGHBORHOOD" hope to see you there!

More information coming soon...