Posted by Tanya Andreasen, City of Bozeman Neighborhood Coordinator, on NextDoor 7/2/18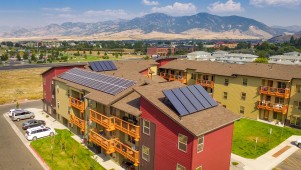 The definition of Affordable is not spending more than 1/3 of your monthly income on housing. For many, this is not possible. As Bozeman continues to grow, the City is working to develop a long-term plan to meet the housing needs of all of its residents. This plan will spur the creation and development of an Affordable Housing Work Plan. The newly created Affordable Housing Program is a division of the Community Development Department.

In an effort to understand what affordable housing is in Bozeman, and as part of the launch of the upcoming Housing Needs Assessment, the City of Bozeman is seeking input from all of us who live, work and play here.
AFFORDABLE HOUSING SURVEY
​Please consider chiming in on this early conversation about a topic that is important to all of us. Participate in the community housing survey today!

Have questions or creative ideas around Affordable Housing? Contact Matthew Madsen, Affordable Housing Program Manager, mmadsen@bozeman.net or (406) 582-2953.

Also, the Community Affordable Housing Advisory Board (CAHAB) meets the 2nd Wednesday of every month at City Hall in the Commission Room at 8:00 AM. These meetings are publicly noticed and anyone is welcome to attend.